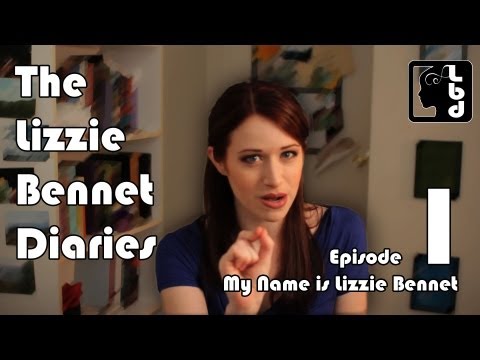 12 tags
Chelsea: Girls Night at Nicole's
Not going to lie, when the train wreck that is the Bachelor/Bachelorette/Bachelor Pad (or whatever other spin off that the Bachelor franchise will think of next) is on…. Monday's become my FAVORITE day of the week! Yes, feel free to judge. But in all seriousness it's a great show to watch with your girlfriend's, drink some wine and just comment on the drama and the...
12 tags
Chelsea: Tiki No
There is a bar in North Hollywood that pretty much transports you to a tropical getaway. As soon as you pass under the tiki torches and through the door, you are overcome with a feeling of being on vacation. There are puffer-fish lights illuminating the bar in an array of different colors, bamboo-lined walls, and shipping containers hanging from the ceiling. The bar and booths are even under...
8 tags
Chelsea: Fox Careers Blogging Update
Small random update but…. I AM THE OFFICIAL AUTHOR BEHIND THE FOX CAREERS BLOG Woo hoo!!!! Just wanted to share… Happy Wednesday :) Check it out: http://www.foxcareers.com/#/careerBlog
6 tags
Chelsea: Blogging for Fox-Golden Globes
Writing again for Fox?!?! say what? Yes you read correctly I did another write up for Fox but this time it was in regards to the Golden Globes. Again it's just informational and to the point but I still wrote it! Check it out here Or read below: January 13, 2013 kicked off award season with the 70th Golden Globe awards presented by the Hollywood Foreign Press Association.  It was truly a...
14 tags
Chelsea: Blogging for Fox-Oscar Nominations
With the 85th Oscar nominations announced just this morning I was given the task to write up a little article regarding the Fox nominations for the Fox Careers website. It's not really a blog entry per say… I basically had to track down the 31 Fox oscar nominees (yes Fox is leading the other studios in Oscar nominations with 31!) and write up which categories they fell under. You can...
18 tags
12 tags
15 tags
Chelsea: Sardo's for Amber's Birthday
Saturday night, Matt and I went to Sardo's Grill and Lounge to celebrate the lovely Amber's birthday. For those of you who don't know, Sardo's is a dive bar in Burbank that offers up karaoke, cheap drinks and cheap food. Basically a winning comibination for a good time. I am actually pretty surprised Matt and I haven't been to more karaoke bars let alone this one...
12 tags
7 tags
7 tags
15 tags
8 tags
Chelsea: Fox Holiday Party
Happy Holidays!!! I do love this time of year. I mean it's the time to be with friends and family, to bust out sweaters and other warm clothes (yes I realize I live in Southern California but it gets cold!!! well cold for me at least),  to decorate your home for the holidays, to go to Starbucks and grab a holiday drink in a red cup (you know what I am talking about),and of course attend...
11 tags
Chelsea: Sam Adams Brewery Tour
After a long and much needed good night sleep, Matt, Matt's Mom and I ventured to the Samuel Adams Brewery for a Brewery Tour. This was definitely something I was very excited to do! Growing up my mother worked for Miller Brewing Company so I was pretty familiar with breweries (they offered take your daughter to work days, company picnics, tours…) but being able to take a tour of a smaller...
10 tags
8 tags
Chelsea: Surprise Birthday Lunch!
Today is officially my 25th birthday! Hooray! After last nights fun at Trader Sams with my friends, I wanted to spend today as low key as possible. You know just enjoy a lazy day with Matt and have a birthday lunch with my parents. Since my parents do not live in LA, Matt and I met them halfway for lunch at Claim Jumper. When we got to the restaurant and walked in, we were greeted by balloons, my...
Watch
Chels' birthday song at Trader Sam's :D
13 tags
Chelsea: Breaking Dawn Part 2 Review
Last night I was invited to attend a press screening for Breaking Dawn Part 2 at the Landmark Theater by my cousin David. Yes, I am part of the rare few who have seen Breaking Dawn before it comes out later this month to the general public. Please let me begin this review by saying that yes I have read and enjoyed all the books and yes I was extremely disappointed with the movies. They...
8 tags
Chelsea: Taking Back Sunday
First and foremost let me state that Taking Back Sunday pretty much sums up my High School existence. Whenever I hear Taking Back Sunday (or any band that can be found in that same genre) I am immediately transported back into a time where I had crazy hair, crazy eye makeup, customized shirts, and drove around in a very loud pink VW bug. For those of you who can't picture that...
15 tags
Chelsea: Shiny Toy Guns, MNDR, and Of Verona
After 4 very long years, THE SHINY TOY GUNS ARE BACK!!!! And good lord am I so ecstatic that they have returned! Last night I went to their Album release party/concert in Echo Park at the Echo Plex with my friends Carolina, Matt and Matt (yes 2 Matts) and it was seriously everything I could have hoped for and more! Me and Carolina before the show I had never been to the Echo Plex and I...
12 tags
Chelsea: Theorem
Now I realize that this is a very long entry so if you do not have the time to read, the main thing you should take away from this entry is that you MUST make the reservation and try Theorem! My friend and fellow blogger, Jason, has been talking about this amazing coffee experience he had a few weeks ago. So much so that he not only wanted to go again (and again and again) but he also knew that I...
10 tags
Chelsea: The Wellesbourne for Ally's Birthday
Last night I went to the Wellesbourne off Pico for a birthday party for one of my co-workers. Since I don't live on the westside I rarely go to any bars over that way so I was excited to not only be invited but also to check out a new place! I arrived solo and a little nervous, mostly because I really haven't worked at Fox for very long and I didn't know exactly who would be at this thing. But I...
10 tags
Chelsea: First trip to Disney's California...
I remember when Disney announced there were going to give Disney's California Adventure a make over…5 years ago. It was definitely a much needed project that unfortunately had no end in site, that is until this summer when they FINALLY opened up the new and improved Disney California Adventure. I have been wanting to go for months but I knew that it would be an absolute mad house with...
Chelsea:Taken 2 Screening
One of the things I love about my job (as with most jobs), are the perks! This Saturday Fox offered a special screening of Taken 2 and I was able to bring Matt on the lot to watch it. I really enjoyed the first Taken. I mean the movie has basically made me fearful of traveling ANYWHERE outside of the US but it was still a really good edge-of-your-seat kind of film. This film really tried to...
10 tags
Chelsea: Perch
Last night I had the absolute pleasure of dining at Perch in Downtown LA. If you have the opportunity, I HIGHLY recommend eating here (or at the very least grabbing a drink). Perch is hidden above pershing square so if you don't know where to look you won't be able to spot it from the street level. To get to Perch you have to take a private elevator to the top level of the building in...
13 tags
Matt: Becoming a Whovian
There's an empty feeling in my chest. Amy Pond and Rory Williams just got warped back in time by a rogue Weeping Angel, forever separating the girl and the boy who waited from the mad man in a box. Their daughter, River, is trying to console her husband, who in a rare moment of total vulnerabilty, has no idea where to go or what to do next, even though all of time and space is at his...
12 tags
Chelsea: How I Met Your Mother Set Tour
Panoramic shot of MacLaren's I won a chance to take a tour of the How I Met Your Mother sets!!! I entered into a contest through work earlier this week and I won!!! Even though How I Met Your Mother is a CBS show they use one of the sound stages to film and also use the New York City lot to film their outdoor scenes. Yes I hate to break it to you fellow reader but How I Met Your Mother...
6 tags
Chelsea: Mike & Sarah's Wedding
After 10 years of being together… Mike & Sarah finally tied the knot!!! I am so excited for these two! They seriously make the perfect couple and complement each other really well. The wedding was absolutely amazing and took place at the Naval base in San Pedro. I had never been to San Pedro and I was very excited to not only see Mike & Sarah get hitched but I was also very excited...
9 tags
Chelsea: Fox Fall Employee Event
Let me start off by saying how much I absolutely love my job! Everything is going so great and today has been the best day ever. To start it off today is casual Friday and I couldn't be happier. Definitely rocking my Star Wars tee and jeans (so great). Today is also the Fox Fall Employee Event. Apparently every few months, Fox holds some sort of Employee appreciation event. I just found out...
9 tags
Chelsea: It's Official
Something random and exciting happened today… I got an official name plate on my desk! I felt so official and professional. Check it out: It's these little things that make me excited to come to work every day! Just thought I would share
8 tags
Chelsea: First Day at FOX
The day I have been waiting for has FINALLY come…. I can finally say that today was my first day at Fox!!! I am so beyond excited to work for this amazing company. I woke up super early and in turn got to Fox WAY WAY WAY too early. I didn't want to be late (especially on my first day) and I had no idea how traffic would be. *sigh* I am deeply saddened that my morning commute is no...
9 tags
Chelsea: Last Day at Coast to Coast
It is my last and final day at Coast to Coast Talent Group, Inc. After a year and a half I am moving on to work at Fox. I am feeling such a crazy amount of emotions! I am excited, nervous, apprehensive, gitty, scared, happy and sad all at once. How can one person feel all of this simultaneously?!?! I remember when I first started temping at Coast and all the craziness that ensued. Obviously I...
8 tags
Chelsea: Surprise Company Lunch for Meredith
Today our company successfully surprised Meredith with a special lunch at Morton's Steakhouse in honor of her being at Coast to Coast Talent Group for 25 years! This has been planned for weeks and everyone was super nervous that she would figure it out or suspect something was amiss. We even recieved specific emails to car pool to Morton's so that she wouldn't notice the absence...
4 tags
Chelsea: I GOT THE JOB AT FOX!!!
I just got the call and I am so beyond excited!!! I start in 2 weeks! I will be working in Fox Plaza (aka Natomi Plaza) in Century City in the HR department. The woman I spoke with on the phone is also equally as excited for me to start working too.  I can't believe I got the job. Especially with this crazy economy and how hard it has been just to get an interview. I am also so happy that...
10 tags
Matt: Kings Night at Dodger Stadium
As we have discussed at length in TSTDAMO, I am a Boston Bruins fan and Chels is a Los Angeles Kings fan. The fact that she's as passionate about hockey as I am was actually the topic of our first real conversation, and it continues to be a source of many of our bonding experiences throughout our relationship. It was only natural, then, with the momentum of the Kings first Stanley Cup title in...
7 tags
Chelsea: The mascot
I don't know when this exactly became a thing but my apartment complex has a mascot, an oversized gorilla stuffed animal. Why I have no idea, maybe to keep an eye on things? I don't know but it is hilarious. Every few days he moves around. I have spotted him lounging by the pool, hanging from the trees, sitting in front of people's apartments and hanging from the lights....
6 tags
Chelsea: Dodger Game with the Family
My sister and her family live in Seattle, WA….18 HOURS AWAY!!! I know I know a lot of people have family that live much further away but still 18 hours is a long ways away. So it's very rare when I get to see them (other then facetime or Skype). This week my sisters kids flew down to spend time with my parents and in turn spend time with me too! Tonight we went to a Dodger game...
3 tags
Chelsea: Interview at Fox
After months of applying to jobs I finally landed an interview. Not just any interview this is an interview to work at FOX in the HR department. I am excited, shocked and completely impressed with myself (Go me!). So the interview process was quite lengthy and a wee bit intimidating. Mostly because it's an interview for the amazing and prestigious company Fox and also because the interview...
5 tags
Chelsea: Opening night of Memphis
I was very excited to check out Memphis at the Pantages especially because I had acquired opening night tickets for my dad and I. To avoid parking fees and unnecessary stress in Hollywood we took the subway over. I highly recommend doing this because the subway is $1.50 each way and drops you off right in front of the theater. Since we were early we decided to grab some beers and grub at...
10 tags
Chelsea: Spaceballs at the Eqyptian Theater
While practically everyone and their mother went to see The Dark Knight Rises today, Matt and I decided to be mellow and go see Spaceballs at the Eqyptian theater. The Eqyptian theater is tucked away on Hollywood Blvd and if you don't know where it is you could probably miss it. What is nice about the Eyptian theater is that it is an older theater and you can just imagine the ghosts of old...
22 tags
Matt: Comic-Con 2012 (Overview & Aftermath)
Note: this blog entry won't get into all of the details of the awesome things we did at Comic-Con 2012 – if you want more of a play-by-play of our weekend, check out Chels' comprehensive write-ups of our Saturday and Sunday. Me, as Captain America, with my fellow scoundrels at SDCC I had never been to Comic-Con. I had also never even been to San Diego, where this...
25 tags
Chelsea: San Diego Comic Con 2012 Sunday
It's the last day of Comic Con 2012 *tear* For the last day of Comic Con, I dressed up as April O'Neil and Matt wore a Teenage Mutant Ninja Turtle shirt. After yesterday's craziness (check out my version of Saturday's Comic Con here) Matt and I decided to take it somewhat easy. Even though we planned on taking it easy, there were still a few things that we had to do before...
8 tags
Chelsea: San Diego Comic Con 2012 Saturday
It is my favorite time of year… San Diego Comic Con!!! Now usually I work Comic Con as either a brand ambassador, "booth babe", character but this year after a long week of work I was very excited to experience Comic Con as a regular visitor on Saturday and Sunday. To make the experience even better I was able to bring Matt along too. This was going to be Matt's first con ever and I was a little...
10 tags
Chelsea: The Universe wants Matt and I at Comic...
Have you ever opened up a fortune cookie and actually had your fortune come true? I would like to think that this is a regular occurrence since this is somewhat of the appeal of opening up a fortune cookie to see your fortune. However more often then not my fortune NEVER comes true or it simply does not apply to me in any shape of form. After enjoying my delicious meal at Pick Up Stix on my lunch...
12 tags
Chelsea: 7-Eleven Day
Today is July 11, 2012… One would think that this is not a very special day. It can simply be looked at as being just Wednesday, or hump day, or just another hot day in the summer. HOWEVER it is SO much more then that…. it's 7-Eleven Day! In other words it's FREE SLURPEE DAY!!! Woo hoo! Now I don't particularly think too much of the slurpees. I mean if I am at a...
9 tags
Matt: The Getty Center
Before I moved from Boston to Los Angeles, I had a series of places back east that I called my perches. They were spots that overlooked my city, where everything was put in perspective, where I could think clearly. One was a harbor just south of Boston. Another was an abandoned World War I military base, taken by graffiti and weeds. Then there was a sprawling field that rose and fell like tidal...
18 tags
Matt: All About The Bread & Gallery 1988
In yesterday's entry, Chels and I ventured to Santa Monica in search for the much talked about (and delicious) Godmother sandwich from Bay Cities Deli. She told me that there was a place in Hollywood called All About The Bread that sold the Godfather, which was basically the same exact thing as the Godmother. So, where do you think Chels and I went today for our two-month...
19 tags
Matt: Watching Harry Potter (as a Muggle)
By this point in time, I'm used to having Chels guide me around the city of Los Angeles, California. Now, after watching twenty hours of Harry Potter, I can say that she has officially guided me around Hogwarts. I now know what the seven horcruxes are, who Tom Riddle is, what phoenix tears do, what animal Harry's Patronus is, why Snape is so angsty, the Chamber of Secrets' location, what an...
8 tags
Chelsea: Bay Cities Deli and Dukes
Whenever I go to the west side I always (and I mean always) have to stop at Bay Cities Deli. If you have not been and you like in LA or in Santa Monica YOU MUST GO AND GET THE GODMOTHER (with the works), you won't regret it. I have a minor obsession with this place. I used to drive to Santa Monica JUST to get a sandwich…. I know what you are thinking and YES it IS in fact a wonderful...